USE AND CREATE SYNERGIES WITH INNOVATIVE TECHNOLOGIES
TRACEABILITY AND FARMERS PREMIUM PAYMENTS
Through our online software CC1, we ensure the traceability through all the supply chain of cacao. 
All the farms within the pilot community are mapped and registered with farmers' data and locations of their farms. This database includes basic socio-demographic information about the farmers, their families as well as the polygon of their farms and estimated tree ages and variety percentages. It also includes all the documents that pertain to the specific  groups, the group members, and other relevant documents such as for example compulsory individual farmer contracts.
The traceability system's database containing the farmer's data and the registrations of their bean deliveries are used to determine the premium payments to the members involved in the programs. Assuring integrity, accountability and transparency, the payments are done electronically, cash or by mobile money transfers with digital traceability.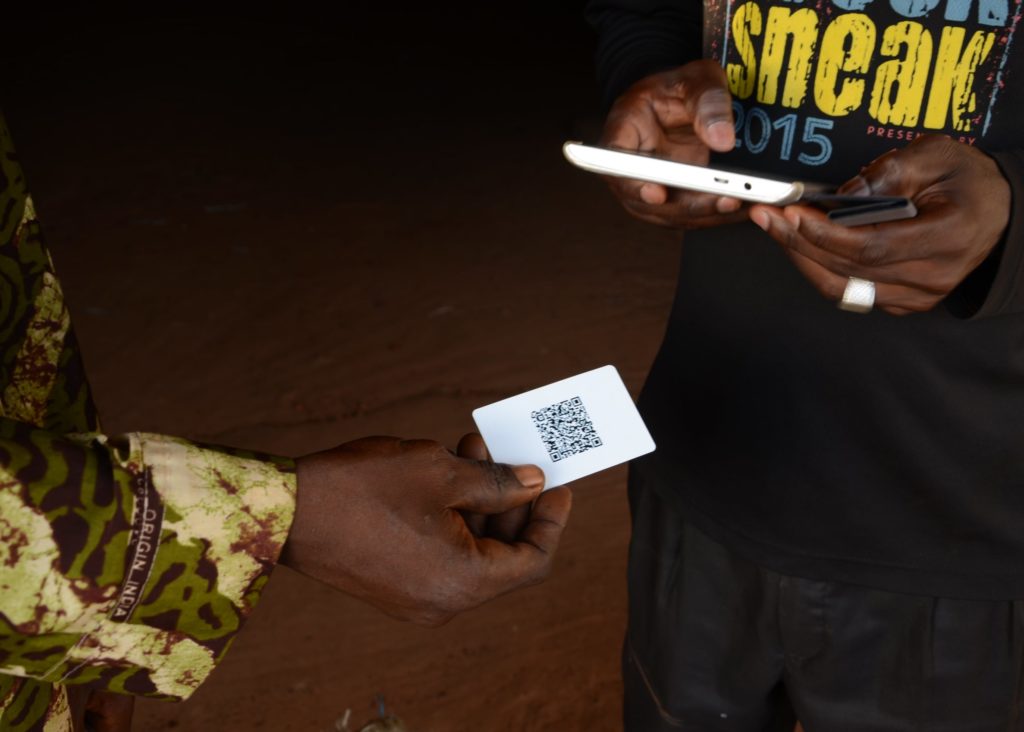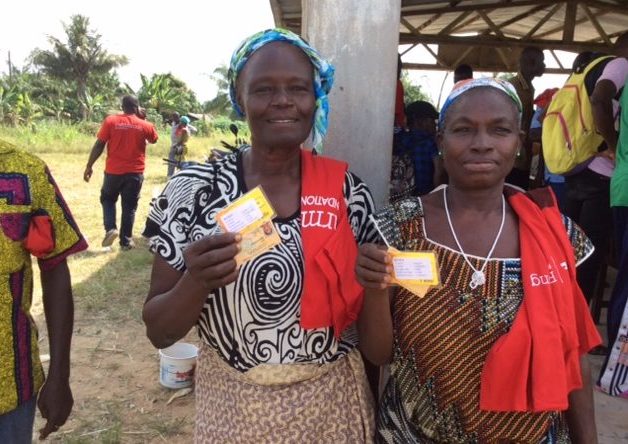 SUPPORT FOR OBTAINING A LAND TENURE
FarmStrong wants to provide technical support to farmers in the Nawa region so that they can obtain a land certificate for their land. Currently they have only one method of obtaining land certificates. This is the classic theodolite method. This method requires the use of surveyors who are licensed and certified by the state. This implies high costs for obtaining the certificates.
This is why FarmStrong would like to measure and map the land of the farmers in our programmes using a new technique that is based on satellite GPS systems and calibrated to certified geodetic points. Geodetic points are GPS points formally established by the national authorities for cadastral and other government measurements. Using these reference points, satellites and GPS points on the plantations, we are able to triangulate the land of our producers with high accuracy. This method of land delimitation is less expensive than the conventional method.
SATELLITE IMAGE ANALYSIS-BASED LAND-USE CHANGE ASSESSMENT
Through scientific and technical cooperation, we use satellite land-use change assessment tools  to determine the land-use. A vertical forest structure allows the analysis of the forest and agricultural landscape.
The higher trees, lower trees, bushes, grass land, bare land and of course waterbodies, infrastructure and urbanisations are determined relatively easy. The system is also used to do the monitoring and measuring the development of the indigenous forest trees planted out. Not just height and crown size can be determined but also biomass.
The Green Nawa Initiative: An Integrated StrongLandscape Approach
An integrated restoration project in the Nawa Region: Example of Mont Kourabahi
FAMOS Deforestation and forest degradation alerts

Changes detected between 2018 and 2019 within the forest. And only within. Due to the accurate forest mask, and the sensitive change detection approach based on multitemporal tree cover density models, allows the discrimination of deforestation (intense tree cover loss) and degradation (subtle tree cover loss).
LiDAR image of Mont Kourabahi  
                                         Satellite image of Mont Kourabahi