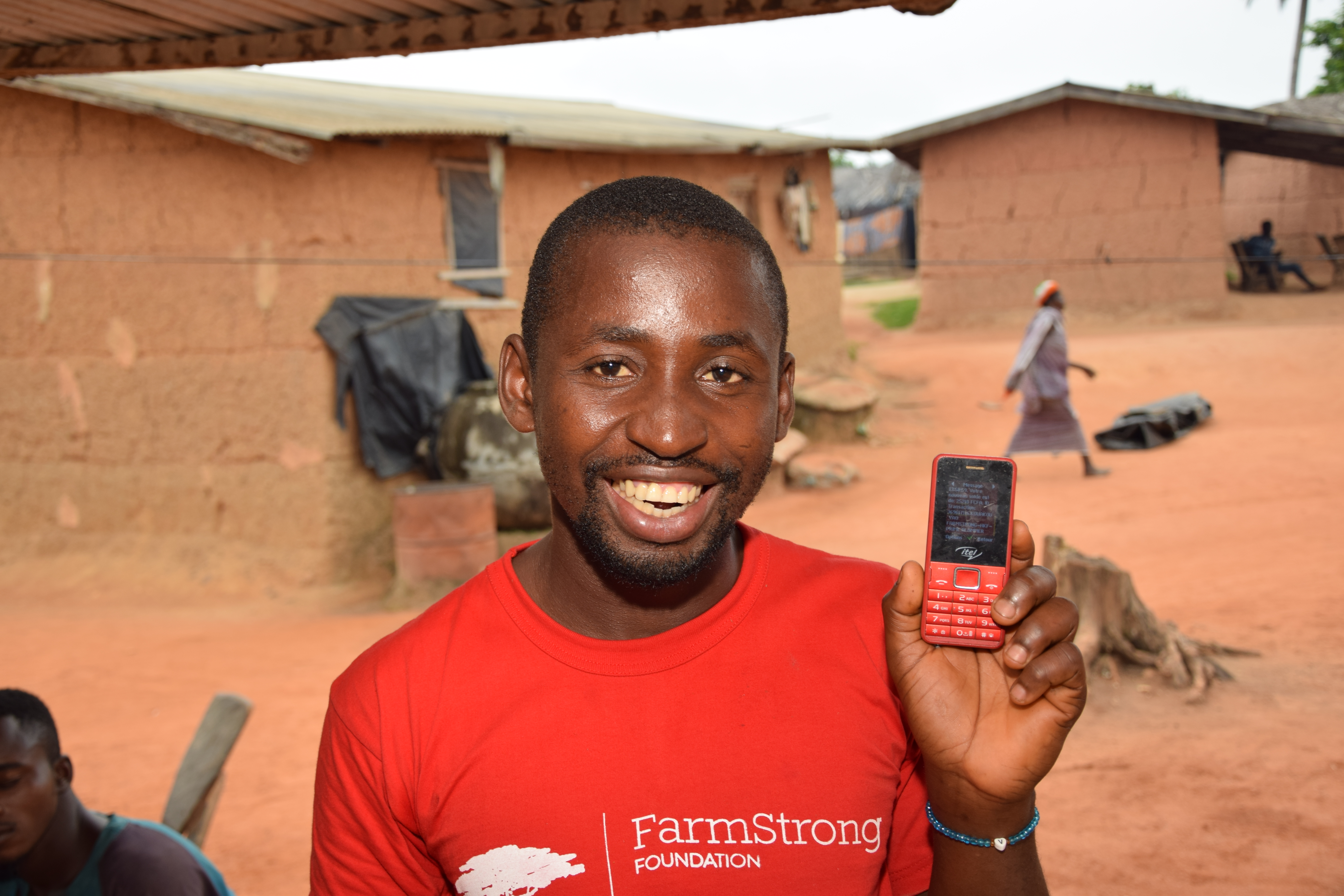 Farmer Premium Payment through Mobile Technology
One of the challenges faced by the cocoa and coffee sectors is the exact, appropriate and timely payment of certification premiums to smallholder farmers.
At present, the payment of such premiums tend to be late, indirect, in cash and via a chain of multiple intermediaries. There is no clear visibility nor systematic process for these transfers. Full transparency is rarely, if ever, seen which is clearly not to the benefit of the designated recipients. Smallholder farmers are the weakest link in the supply chain and their position needed strengthening.
For this reason, FarmStrong Foundation has developed a unique partnership with MTN, an African mobile phone service provider, to pay out premiums in a fully controlled, verifiable and auditable way. Compared to the typically used cash payment, farmers within FarmStrong Foundation programmes can now receive their certification premiums via a traceable and verifiable mobile payment system. Premium money is paid into a mobile bank account.
This new innovative method provides other benefits to smallholder farmers. Not only does it minimize the risk of their money being stolen, it also reduces the likelihood of immediate and opportunistic cash spending by providing the farmers with a tool to better manage their family finances. Crucially, this mobile payment ensures the premium owed to each farmer is paid in full.
It is clear that this is the only effective, fair and credible method for smallholder farmers to receive their premium in isolated and remote areas.