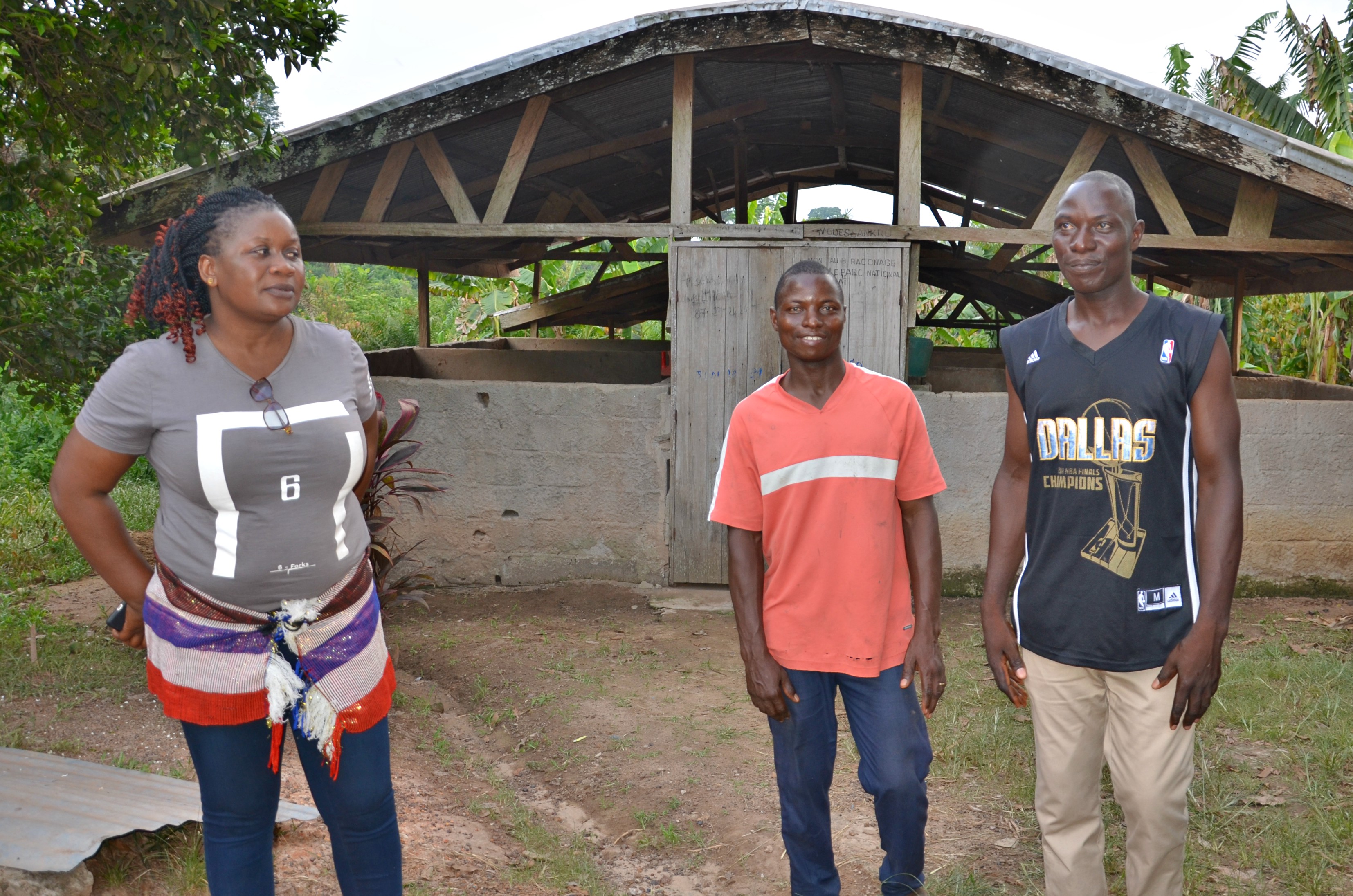 Agricultural Diversification to Enhance Food Security and Improve Nutrition
Kouamé has been a cocoa farmer in Cote d'Ivoire for over ten years.
More recently, he has become much more than a cocoa farmer. To diversify his income, he started a pig and poultry farm at his home near Soubré in rural Cote d'Ivoire. Rather than depending solely on the seasonal income accruing from cocoa, the creation of a poultry and pig farm would enable him to earn a higher net year-round income for his household, as well as provide nutritional benefits to the local communities.
Today, Kouamé runs a successful business which includes 1,000 hens used for eggs, 1,000 broilers used for meat and 50 pigs. He supplies the eggs and meat locally, helping to improve food security and nutrition in an area where many community members do not have access to all essential micronutrient like vitamins, proteins and minerals. He now employs seven staff on his land to support with the husbandry of the poultry and pig farm. Where Kouamé was once a cocoa farmer, he is now also a rural business entrepreneur and highly regarded community member.
Through our permanent presence in the field, FarmStrong Foundation supports Kouamé and other farmers to broaden their income base with profitable business activities useful for the community as a whole. We work to understand the root causes behind the apparent problems and offer new life skills, tools and resources for smallholder farmers to develop income generating activities. These activities enhance food security, improve education, increase net-revenue and positively impact rural livelihoods.